Enough to reduce a Mackem to tears; departed Sunderland midfielder loving reunion with Yann M'Vila
Wahbi Khazri says the presence of Yann M'Vila at Saint-Etienne was a big reason he opted to sign for Les Verts.
Wahbi Khazri was unveiled to the French media on Friday following his transfer from Sunderland to Saint-Etienne, and made special mention of another ex-Black Cat as one of the reasons which swayed his decision to join Les Verts.
The Tunisian finally brought down the curtain on his Wearside career last week after a frustrating couple of years since signing for Sunderland in January 2016. Saint-Etienne confirmed the capture of the 27-year-old on a four-year deal for an undisclosed fee last Wednesday.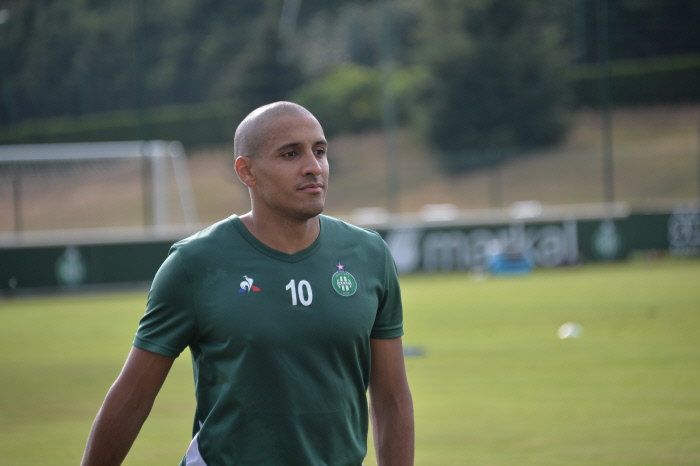 Speaking to the press about his decision to opt for Saint-Etienne over Stade Rennais, the club at which he spent last season on loan, Khazri suggested he made his mind up upon returning from the World Cup.
It is true that I had the choice, I will not hide it. It's nice to be coveted. We work for that. During the World Cup, I was focused on the field. I let my advisors manage. And when I came back from Russia, I made my choice.
And on the factors which made up his mind, Khazri claimed the presence of former Sunderland teammate Yann M'Vila at Saint-Etienne was one of the main reasons for joining the club which finished 7th in Ligue 1 last season.
We are very close Yann and me. He only told me the good of the ASSE, the group, the context. It has tipped the scales too.
M'Vila joined Saint-Etienne last summer following serious financial strife at Rubin Kazan. The 28-year-old has been linked with a return to the Premier League with Crystal Palace but perhaps the arrival of Wahbi Khazri will convince him to stay in France.
Khazri and M'Vila played together for just a few months on Wearside That was the 2015-16 season as Sam Allardyce led the Black Cats to Premier League safety. Khazri joined Sunderland in January 2016 while M'Vila was on loan that season from Rubin Kazan.
The pair are possibly two of the most talented players to have featured at the Stadium of Light in recent times but it really has all been down hill since the days in which Wahbi Khazri and Yann M'Vila were paired together in a red-and-white midfield.