Pappest Sky Sports transfer news ever; Sunderland forward to join Swansea to play as a defender
Top banter to aid your recovery from England losing to Croatia and Sunderland being outplayed by Darlington.
Hey lads and lasses, heard the one about Joel Asoro? The exciting young forward talent from Sunderland is on the brink of joining Swansea City to play as a defender.
Chortle.
Sky Sports reckon Asoro has been lined up as a replacement for centre back Kyle Bartley who is set to sign for Championship side West Bromwich Albion.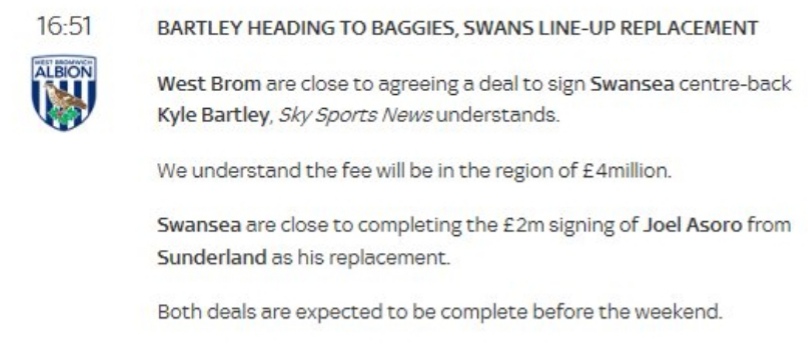 Now many folks have hailed new Swans boss Graham Potter as something of a football genius. His sterling work in taking Östersund to the Europa League landed him the gig in Wales after all. But transforming the slight figure of Joel Asoro, who stands at 5ft 7in, into a centre-half will be quite the feat.
Eurgh. We're off to watch reruns of England labour through extra time while dreaming about Sam Forrester slotting past Robbin Ruiter at Blackwell Meadows. Just think what Sunderland can do with the £2m earned from their current brightest academy prospect