#TeamKone finally frollicking off to France as medical widely reported for the wantaway defender
Rejoice! Lamine Kone looks to finally be on his way.
Reports have surfaced this evening that wantaway defender Lamine Kone is set for a medical with Ligue One club Strasbourg. The deal is said to be a loan - let's hope with the view to a permanent purchase next summer. Oh happy days.
It's a chuckle to think that once upon a time the Ivorian was subject to a bid of over £20 million by Everton. After an imposing first six months on Wearside under Sam Allardyce, taking the whiz out of Yaya Toure for example, Kone was seen posing with scousers in Liverpool fuelling the intense speculation of his exit.
We dug our heels in like the mugs we are and refused to budge - offering the significant payrise reports claimed he was once offered by Allardyce.
Imagine dragging the club and fans through all of that to put in half backsided efforts. One of the many atrocious decisions by Davey Moyes, one which has probably cost us somewhere in the region of £25-£30 million when you consider wages. #teamkone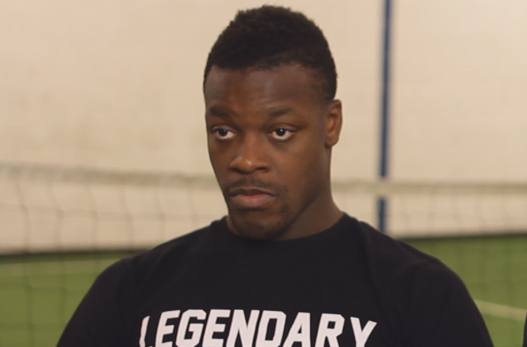 After rinsing us of millions in wages at the heart of a defence that dragged us into League One, it's certainly a moment to savour for Sunderland supporters. Good luck to Strasbourg, who managed to steer just about clear from relegation last season.
The exact details of any loan deal will, presumably, include a substantial contribution towards the players extorionate wages. Back when Moyesy had the brainwave of throwing a payrise on Kone's lap, reports suggested it was anywhere up to as much as £70k p/w. Even with the contract clause we believe was in the majority of player's contracts, he is likely to be earning something like £40k - £50k p/w.
It's those extorionate wages that have been a huge hinderance to Sunderland, who haven't moved players on quite as much as we probably wanted to. The Don told RAWA that we were about 10 days behind with transfers and needed more players in. Perhaps this finally going through will help the club push forward on deals for the likes of Charlie Wyke with our League One season (still hurts) about to begin.
Ta-ra you parasite.